In January, 2020 the Tennessee Department of Children Services launched a new, pre-service training curriculum for prospective foster parents called TN-KEY. KEY stands for "Knowledge Empowers You". TN-KEY was developed to provide prospective foster parents with the most trauma-informed information available as they begin the journey to becoming foster parents. Child and family experts with DCS are working to make sure any adult who wants to foster is exposed to adverse childhood experiences, or ACES, research-based techniques and brain development information.
Becoming a foster parent can be a very complex process. TN-KEY was designed with that in mind and is meant to help future foster parents navigate the child welfare system while focusing on partnerships with the courts, agencies, birth families and those who make up their Eco-Map.  
TN-KEY's goal is to model skills that can be copied in the foster home. For example; self-regulation, self-care, consistency and teaching. The goal is to also provide prospective foster parents with skills they can pack in their "parenting suitcases". Additionally, prospective foster parents are asked to self-assess throughout the training to determine what items in their "parenting suitcase" may not be useful for parenting foster children and remove those items.
TN-KEY also focuses on relationship building, which is encouraged among the training participants along with protecting their own well-being and happiness especially during periods of stress.
TN-KEY includes four different training modules;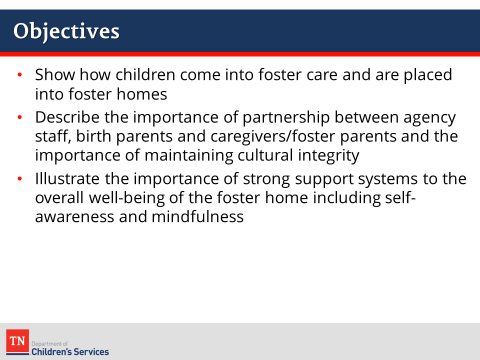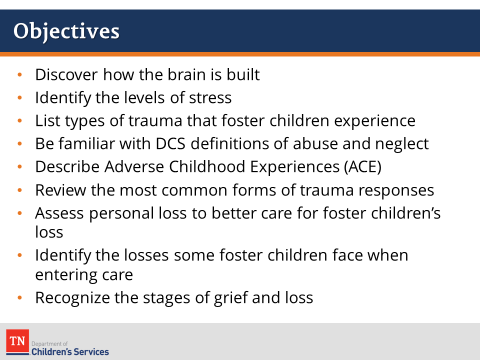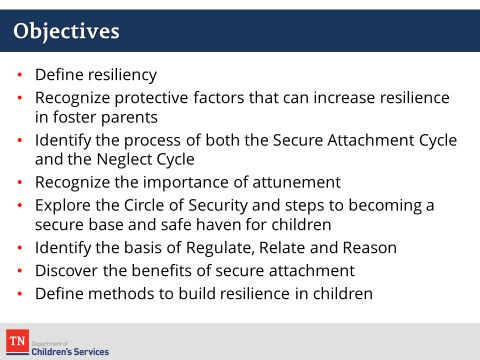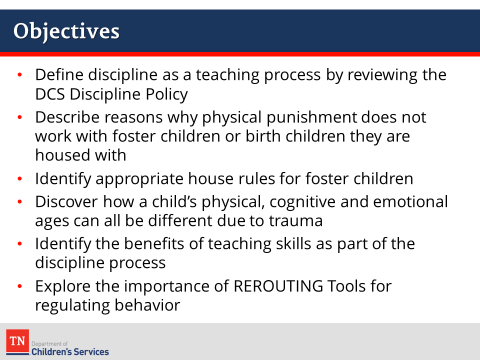 To learn more or sign up for TN-KEY training click here.